Hiring Artists for Your Games – My Experiences
First, I'd like to preface this post by stating that I understand that the advice I am about to give does not apply to everyone. I have a full time job as a software developer, and make games as a hobby in my free time. My job provides the luxury of having the income needed to hire talented artists. Other developers might not have the money, or may prefer creating their own art, thus making this post pretty irrelevant. I don't have the time, nor the talent to create my own art, therefore I opt to hire artists. I completely respect whatever your situation may be. Let's begin.
You sit down to watch some TV, or you are in the car running errands and suddenly this amazing game idea pops into your head. You rattle off a dozen features, a quick storyline, a dashing protagonist, and suddenly you're brought off your game design high when you, a mere programmer, realize you could never afford all of the art needed to pull off your brand new baby. This has happened to me before, and this post is meant to serve as some insight for keeping you on that design high, and help more of your 'babies' come to life for the whole world to see.
I'm not the most experienced Flash developer out there. I haven't created any original, innovative games yet, but I have released a handful of games. Most of the time I have worked with a artist, and at first it was not an easy to find one. When starting out I joined www.fgl.com and posted to the collaboration forum, stating I needed an artist for a new game I was working on. I was ridiculed a bit for my vague post (rightfully so) and had no luck. Actually, pasted below is my post, for a quick laugh:
Hey guys,

I'm in need of an artist for the current game that I am developing. I have most of the basic mechanics already implemented, and would like to begin pursuing an artist as I add in the more advanced mechanics and polish to the game. I am willing to do either a split of the licensing revenues, which is my preference, but would be open to discussing payment via a private message. If you would like to hear details about the game, and you are open to collaborating please don't hesitate to send me a message!
Yea, I know what you are thinking.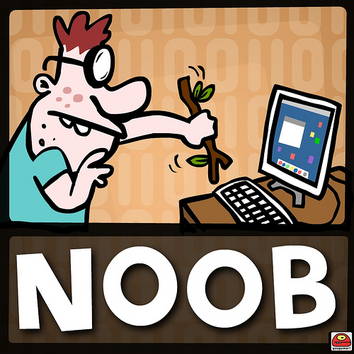 So, new developers, DON'T do what I did. Don't go onto a forum, completely unknown, post that you have this game in the works in need of graphics, and proceed to NOT post any screen shots, demos, etc. I'd be willing to bet that artists (at least the talented ones) read hundreds of posts/messages like this a week, and just don't have the time, nor resources to take a risk on someone completely unproven. Be prepared to show off your current work, and be prepared to pay a commission, as artists cannot risk having rev-share projects being abandoned by new, inexperienced developers.
However, if you can't pay a decent commission there are alternatives, similar to the route I took for my first game, "Zombies Ate Juggles". I'm an avid reader of Dan Cook's blog, lostgarden.com. Around the time I needed an artist he posted an entry to his blog asking artists to comment with their contact info, and preferred payment method. I must have emailed ten or so artists from this list, and found a few interested parties. I also noticed most of the artists showed off their work via their Deviant Art accounts. I browsed Deviant Art a bit, deciding to sign up for an account and post to the job offers forum. This is when things started to really pick up. I had numerous artists reach out to me, and I was able to agree to terms with an artist for a small commission, and partial revenue share. Of course, my game was sponsored for peanuts, and I probably let the artist down in that regards, but he seemed pretty excited to work on the game and show off the finished product to all of his friends. In summary, when starting out, you need to put in the extra work to find a decent artist. Email artists, offer a commission (or a partial commission plus revenue share if you can't afford their work), post on many forums, etc.
Once I had some experience, and proof that I could finish a game finding an artist became a bit easier. Also, I now had some capital from my prior game that I could roll into my next game's costs. I just had to be careful, and ensure that I could recoup these costs, and come out ahead with the next game. With all of this in mind, I posted a prototype to FGL and asked if any artists were interested in taking my ugly programmer art and turning it into something beautiful. This approach received numerous replies, and also got the attention of some very talented artists on the FGL forums. I had an artist within 24 hours of posting to the forums, who unfortunately had to back out due to taking on too much work at once. I posted once more and had ANOTHER extremely talented artist on board in less than 24 hours again. The commission costs weren't cheap (I won't give exact numbers, but they were more than $500 for the art), but my game definitely received a lot more attention due to the great graphics.
In closing, I hope you will take a few things from my post. First, when starting out you need to be humble, and possibly prepared to pay for an artist. Look at this fee as a startup cost for your business/hobby, and as an investment in yourself. Most hobbies aren't free, and as the old saying goes "you have to spend money to make money". Post to forums such as Deviant Art, FGL, and TIGSource. Email artists that are listed in posts such as Dan Cook's mentioned above. Once you have some experience, and prove to others that you can design, and develop a quality game from start to finish then you can start looking into revenue share collaborations, or just keep on hiring artists for commission jobs. Hopefully you made enough from your prior game to fund your next, bigger and better game. This is the method I use, as it forces me to stay within a budget, limits the art I can afford (thus keeping my game's size down, ensuring I actually finish the game) and makes me feel the least guilty if my game fails.
Before I go, remember to treat any artists you hire with respect. They are people who usually enjoy making games as much as we do and they too are trying to build their network. Be polite, be kind, and if your artist exceeds your expectations throw them a small performance bonus once you get sponsored, sell a few copies, etc. This is what I do, and it usually makes both parties happy. Lastly, be sure to read this article on what NOT to do when hiring an artist.
Good luck and remember to have fun making your games!